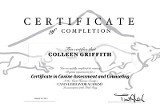 Certified Canine Behavior Specialist, The Academy of Dog Behavior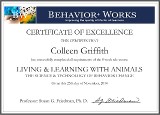 Certificate of Excellence in Science of Animal Behavior Change, Dr. Sue Friedman

International Association of Animal Behavior Consultants, Supporting Member

Certified Nose Work Instructor, NACSW

Association of Professional Dog Trainers, Full Member

The Pet Professional Guild, Full Member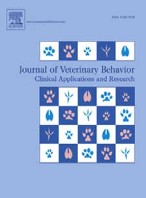 Journal of Veterinary Behavior, Subscription
Located in Phoenix MD and Serving Northern Baltimore and Harford Counties
Photo: Sadie showing off her down-stay. Copyright 2012 Colleen M. Griffith. All rights reserved.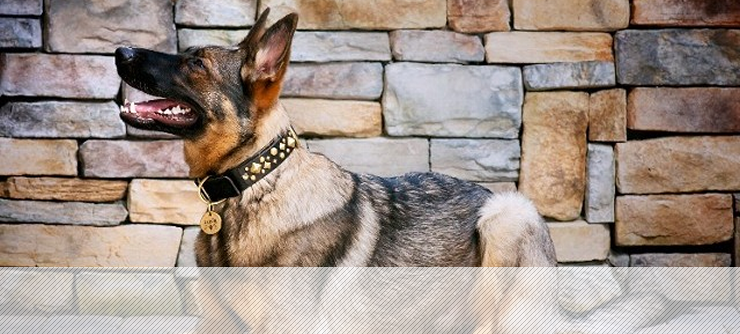 Happy Tail Dog Training LLC is located in Phoenix, MD and is owned by Colleen Griffith, Canine Behavior Consultant and Training Coach. She provides services ranging from teaching K9 Nose Work, helping shy and fearful dogs, modifying unwanted behaviors including aggression, reducing stress during veterinary visits, helping to socialize puppies, and teaching manners. Her behavior modification and training philosophy are detailed below.
Colleen holds group classes and private training sessions in Phoenix and is also available for behavior modification consultations at the client's home for the following Baltimore suburbs: Baldwin, Bel Air North, Carney, Cockeysville, Fallston, Forest Hill, Fork, Garrison, Glen Arm, Glencoe, Hereford, Hunt Valley, Jarrettsville, Lutherville-Timonium, Mays Chapel, Montkon, parts of Owings Mills, Perry Hall, Phoenix, Pleasant Hills, parts of Reisterstown, Sparks, and White Marsh Maryland. Colleen is available for in-home consultations outside of these areas for a travel fee in addition to her standard consult fees.
See the respective K9 Nose Work or Behavior Modification Pages for more detailed information on upcoming classes or how to schedule private training or behavior modification sessions.
BEHAVIOR MODIFICATION AND TRAINING PHILOSOPHY
Colleen operates from a scientific mindset and stays abreast of current developents in canine behavioral science, behavior modification, and training methods. She believes in and operates from the 5 following core values:
RELATIONSHIP-CENTERED FOCUS: Animals matter, people matter, and so do animal-owner relationships. Colleen's goal is to enhance these relationships for her clients. Hence, she follows the LIMA (Least Intrusive, Minimally Aversive) behavior modification approach as described by the IAABC (click here for LIMA position statement) and as taught by Dr. Susan Friedman (click here for her course description).
SCIENCE-BASED & PRACTICAL SOLUTIONS: Colleen strives to recommend practical and sustainable solutions to difficult problems, that are customized to your unique situation and dog's personality, by utilizing her problem solving skills in conjunction with the scientific method and best-practices in the ever expanding field of animal behavioral science.
SUPPORTIVE APPROACH: While Colleen advocates for utilizing the most positive, least intrusive methods in animal training and behavior modification, she also respects the clients right to self-determination and fully embrace a nonjudgmental approach.
MISSION
By utilizing the scientific mindset, and following the above core values, Colleen believes the dog-human bond is strengthened, resulting in a happy tail and a happy home. Hence the name of her business: Happy Tail Dog Training LLC.
© 2012 - 2022 Happy Tail Dog Training LLC. All Rights Reserved. Materials not to be copied, distributed or used without prior written consent.